Claire's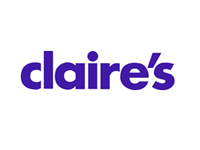 Phone:

303-688-2792

Location:

852 | get directions »

Hours:

Sun –Fri 10am-8pm Sat 9am-9pm

Claire's line of jewelry and fashion accessories at modest prices.
Sales and Promotions



Get $10 Off your next purchase when you spend $30 or more. Offer valid for a limited time only. See store for details.